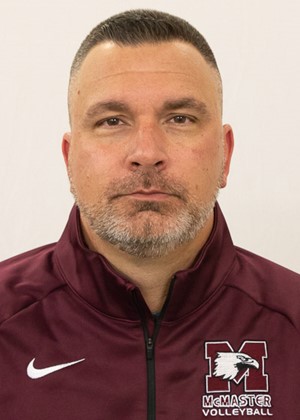 In this 
episode
, Frank & Thierry welcome McMaster University men's Assistant Coach and Youth National Team Assistant Coach Ian Eibbitt to discuss culture and Team Ontario values. 
(0:40) - Why will coach Eibbitt be on the podcast for two episodes?
(1:40) - What are some of Ian's takeaways from the International Coaching Symposium after two days?
(2:46) - What were Ian's playing days like as an athlete?
(5:00) - How did Ian's professional career impact his ability to interact with individuals within a group?
(6:20) - What are some life altering moments that Ian witnessed over his 30 year career?
(8:16) - When did coach Eibbitt begin his coaching career?
(10:59) - How did the Madawaska Camp gig originally start?
(14:08) - What is the culture like at Madawaska?
(15:35) - Why is culture so important for coach Eibbitt?
(16:50) - How do you set up team culture and facilitate it with your athletes?
(21:55) - Why is creating and maintaining a team culture so difficult?
(25:28) - How do you identify core values and key observable behaviours to establish culture?
(32:33) - What could 12U vs 18U coaches do with team culture and how should they establish it?
(35:10) - What are other big hurdles in regards to team culture and what can be done to overcome them?
(37:30) - How can more buy in be created in a club or school setting where team selection is often not as selective?
(46:51) - How did the Team Ontario values opportunity come to be?
(51:52) - What are Team Ontario core values?
(58:10) - Are there any resources that coach Eibbitt recommends for coaches in regards to culture?
Gary Curneen (Twitter & Instagram @garycurneen)