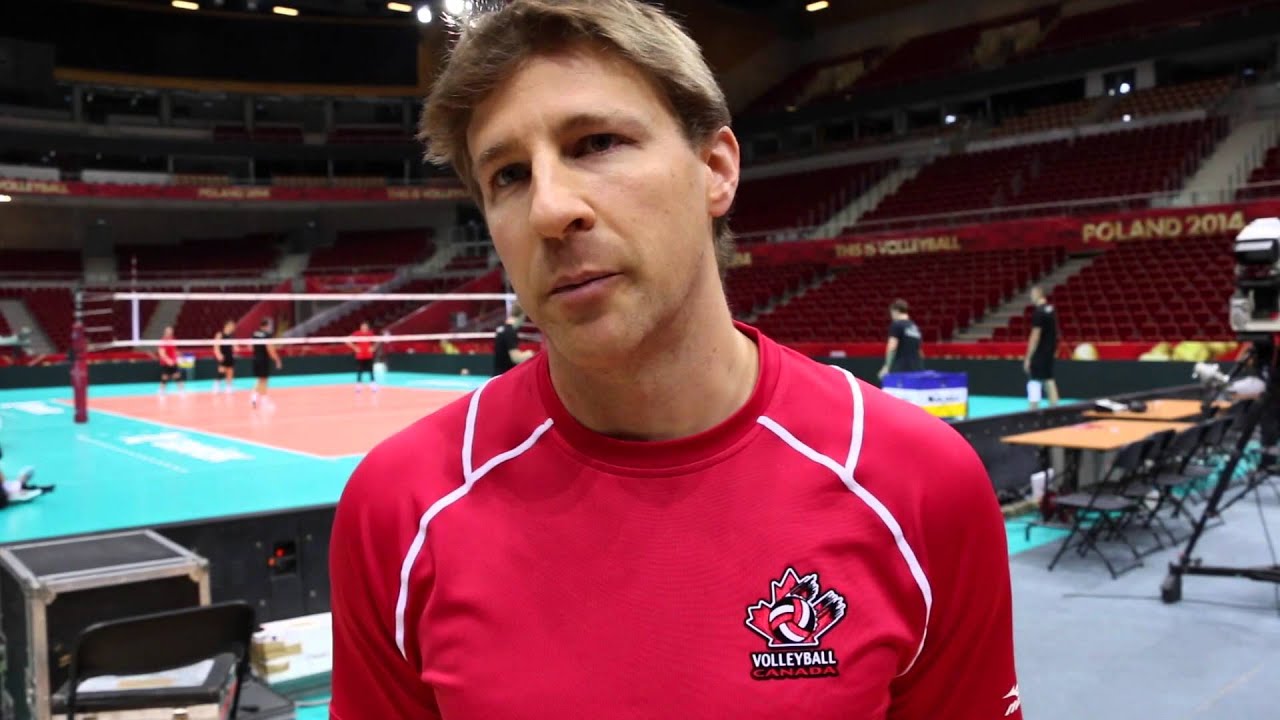 In this episode, Frank & Thierry welcome former Team Canada and Team France Assistant Coach Vincent Pichette to discuss his coaching path to international volleyball, developing a collegiate program, the value of a full-time training centre, how Canada's volleyball structure compares with the rest of the world and much more.
(0:05) - Dual episode that contains Vincent Pichette's bio in both English and French interviews but different discussion topics in the second part of each podcast.
(0:35) - Épisode double qui présente la bio de Vincent Pichette dans les deux langues suivi de thèmes différents.
(1:48) - Why Frank has very high expectations about Vincent Pichette's interview?
The Simple Phrase that Increases Effort 40% by Dan Coyle
(2:15) - Vincent Pichette's bio
(2:43) - With a multi-sports background, why did Vincent choose volleyball over the other ones as his primary sport?
(3:45) - Was coaching always in coach Pichette's blood?
(5:30) - What position did Vincent play through his volleyball career?
(7:15) - Why did Vincent not go play pro right after university?
(9:30) - How did coach Pichette fast track his coaching competencies through his master's degree?
(10:37) - What did Vincent learn from being an assistant coach at the Paralympic Games in Sydney in 2000?
(14:00) - What differences, if any, are there coaching disabled athletes?
(15:45) - How did they prepare for the opening game against host Australia?
(18:35) - Why was Michel Paiement one of Vincent's most impactful mentors early on?
(20:00) - How did coach Pichette build the program at Collège de L'Outaouais?
(22:50) - What kind of solutions did Vincent find to help individualize his coaching according to his athletes' needs?
(24:00) - How did coach Pichette facilitate coaching recruitment and development back then with the region?
(27:00) - Why coaches have to prepare the practice plan with a very high level of specificity?
(32:45) - How can coaches apply the coaching concepts more efficiently?
(34:15) - Why is the Canadian system not an ideal structure to get our volleyball athletes to the pro level overseas?
(37:00) - Why is the full time training centre (National Excellence Program - NEP) such a critical piece to the national team?
(41:30) - What is a typical week of training for a NEP athlete?
(46:00) - Is it ideal to have athletes enter NEP at a younger age?
(48:55) - Is the men's national team in a good position presently according to coach Pichette?
(51:30) - What are the biggest differences between the Canadian and French volleyball systems?
(56:50) - Why is the French national team's actual generation so unique and exceptional?
(57:30) - Why is the Canadian men's national team still close in international ranking with these other professional volleyball based nations?
(60:33) - What are a some adjustments that could be made to the Canadian system to close the international gap?
(65:00) - What can a club coach do to close the international gap?