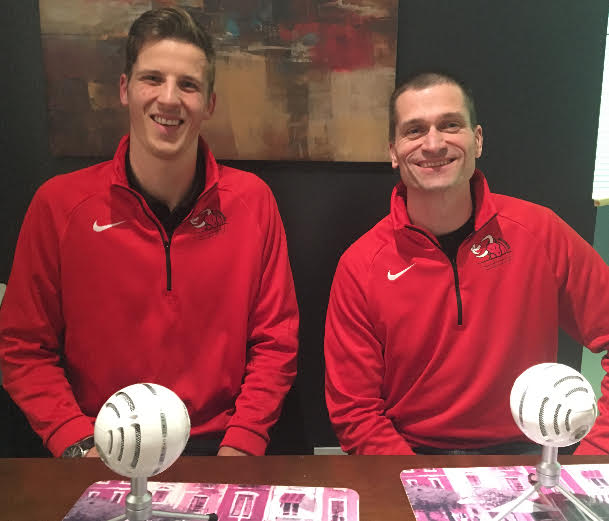 In this episode, Frank & Thierry welcome 16U Longhorns Associate Coach and Capital Athletic Therapy & Rehab Mental Performance Consultant Jelle Kooijman to discuss mental preparation, the implementation of mental skills and the Maverick Mental Training Program.
(1:45) - Why is mental training so important to Frank?
(6:40) - How can a coach start implementing a mental skill in a simple way?
(8:48) - Jelle's bio
(9:49) - How big is volleyball in the Netherlands?
(10:30) - How did Jelle initially become interested in the mental aspect of sports?
(12:58) - What did Jelle discover while completing a thesis on self-talk?
(15:17) - What brought Jelle to Ottawa, Canada?
(16:30) - What did coach Kooijman learn through an internship with Carleton University Women's Soccer team?
(21:05) - What is Jelle's coaching philosophy as a Mental Performance Consultant?
(25:35) - How important is mental training according to coach Kooijman's and how does he see it implemented ideally?
(31:06) - What can a head coach do versus what can a consultant do to help the athletes develop mental skills?
(33:00) - Where should a head coach fit in mental training in a season plan or a practice plan?
(33:48) - Why is developing critical thinking so important with the athletes before acquiring a mental skill?
(36:10) - How often should mental training drills be done?
(39:05) - Should coaches use a tracking tool to ensure the mental training exercises are completed?
(43:30) - What is the value of journaling as a way to enhance the mental training process?
(44:41) - How can mental training still be including during on court practices with 17U and 18U athletes?
(46:30) - Why did Jelle choose imagery and self-talk as the primary skills trained within the Maverick Mental Training Program?
(48:10) - Could coaches benefit from imagery themselves?
(51:38) - In an interview during the Tim Ferriss Show (
episode #349
), Lebron James indicated self-talk was one of the most important skills he trained frequently, even after many years in the NBA.
(53:11) - What can a coach to do help with the implementation of the Maverick Mental Training Program?
(56:30) - What resource does Jelle recommend in relation to learning about mental preparation?
(58:50) - What additional skills will likely be added to the Maverick Mental Training Program in the coming years?