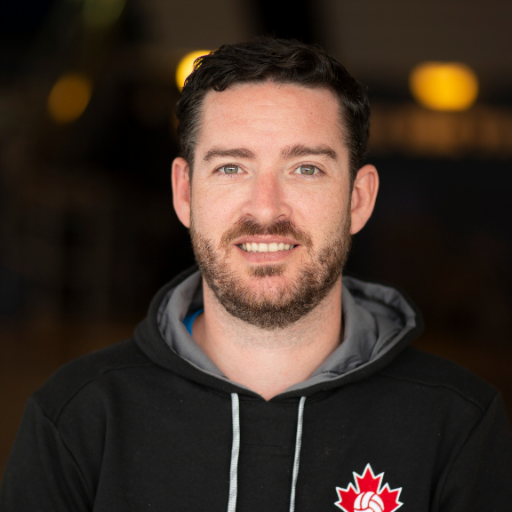 In this 
episode
, Frank & Thierry welcome Volleyball Canada Director of Sport Science, Medicine and Innovation Kerry MacDonald to discuss serving velocity, preventing injuries through load management, developing concussion prevention strategies and much more. 
(1:18) - How did Kerry's passion for numbers and for volleyball originally begin?
(3:22) - How did coach MacDonald progress from a 13U team to a university program?
(5:34) - How does coach MacDonald achieve outstanding team success in such a short period of time with various teams?
(6:20) - Why did coach MacDonald make the decision to leave the UBC program immediately after winning a USports title in only a second year of head coaching?
(7:55) - What were the biggest lessons learned from his position at UBC?
(9:05) - What motivated Kerry to try such a radical serving approach with the men's team at UBC?
(12:10) - What metrics did coach MacDonald utilize in regards to serving?
(15:35) - How could a club coach apply some of these lessons in regards to serving?
(18:08) - What are the critical factors to observe with spin serves?
(19:18) - Why does Kerry abide by the principle that every serve is an independent event?
(20:55) - What does serve training look like in Kerry's practice environment?
(23:20) - How many serve attempts on average would an athlete do during a practice?
(24:08) - What metrics are tracked in regards to serving in practice?
(25:00) - Are athletes sometimes serving at empty courts or are there always receivers?
(27:40) - When and how did coach MacDonald develop his science based coaching approach?
(28:58) - What was Kerry's doctorate on injury prevention really about and what did he learn from it?
(34:50) - Why isn't the FIVB concerned about the load the VNL schedule is creating on the athletes?
(35:50) - How can club and school coaches manage the jump load for their athletes?
(37:36) - How can summer program athletes that go from basically total rest to two training sessions a day be better prepared?
(39:16) - Would playing beach volleyball be an appropriate way to prepare for a summer program?
(40:00) - Is there a sample pre-training load program available from VC or a provincial association?
(42:04) - How should the jump count be monitored in season?
(46:25) - What advice does coach MacDonald have in regards to dealing with injuries?
(48:15) - What are some general conclusions on concussions in volleyball that Kerry would like to share with coaches?
(51:38) - From an injury risk perspective, how improper is the international hitting warm up?
(53:20) - What is the actual trend on the recovery of concussions? Should it be more active or passive?
(54:24) - Should a baseline test be administered to every athlete at the club level?
(57:20) - What is being done with national teams in terms of science, medicine and innovation?
(61:20) - How can significant loads over time for some international athletes like Graham Vigrass, Blair Bann and Gord Perrin be sustained?