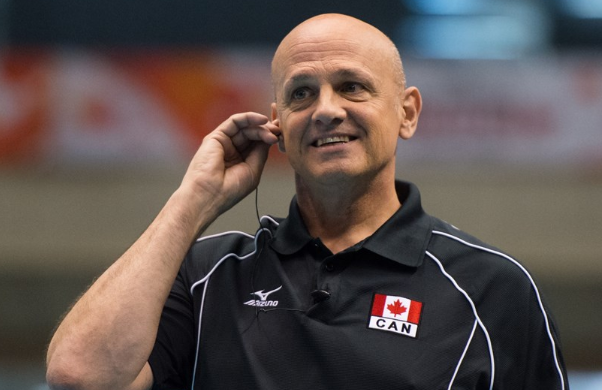 In this 
episode
, Frank & Thierry welcome Men's National Team Head Coach Glenn Hoag to discuss his illustrious career, building a successful program, the secrets to better planning, analyzing the game and much more. 
(1:10) - Glenn's bio
(2:11) - What was Glenn's favorite moment as an athlete?
(4:27) - What is coach Hoag's most memorable moment as a professional coach?
(5:40) - Where did coach Hoag's trust come from to take the risk of subbing in Gino Brousseau who had not set all year in a critical pro playoff match?
(7:33) - What is Glenn's proudest moment as Head Coach of Team Canada?
(12:45) - Why is Glenn Hoag a great program builder?
(17:57) - What does coach Hoag look for when recruiting individuals (i.e.: coaches, trainers, etc.) to help him build a program?
(19:40) - Why is it important for the national program to have as many athletes playing professional overseas as possible?
(22:00) - Why are measures so critical to the success of a program?
(25:30) - Is load management as trendy with professional volleyball as it is with North American pro sports presently?
(27:38) - Where do you see the team's position now compared to our position with the Rio process in regards to qualifying for the Games?
(29:45) - At the very beginning of building a program, what are important factors coach Hoag's look for in order to select athletes during a selection camp?
(31:30) - How did Glenn Hoag become so good at planning and periodization?
(35:28) - How much time should a coach invest in planning?
(37:55) - How does coach Hoag produce his player profiles?
(38:50) - What does Glenn do in regards to jump count and load management?
(43:10) - How does coach Hoag plan for the difficult schedule that is the Volleyball Nations League (VNL)?
(48:10) - Comment est-ce que l'objectif ultime de se qualifier pour les Jeux olympiques affecte la planification durant la VNL et comment ça s'intègre dans un cycle de quatre ans? / How does the ultimate objective of qualifying for the Olympic Games impact VNL planning and how does that affect a quadrennial plan?
(52:52) - What does coach Hoag look at on a stat sheet such as the P2 report or a specific one produced by the team scoutman?
(56:35) - Is there a debrief in regards to statistics after every match with the team?
(58:35) - Which stats are Glenn looking at during a match?
(59:55) - Since the club setting presents big time constraints on volunteer coaches, should the priority be on statistics and game analysis or planning and periodization?
(62:15) - What can we expect from the CAN vs AUS match tonight?
(64:20) - When the time comes to select 14 athletes for the Olympic qualification tournament, how much will the VNL stats versus practice performances be considered to make the final decision?