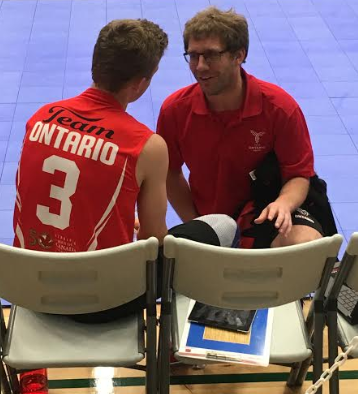 In this 
episode
, Frank & Thierry welcome McMaster Marauders Women's Volleyball Assistant Coach Nathan Janzen to discuss statistics: what they mean, how to gather them and how to use them.
(0:40) - Why are statistics so meaningful to Frank?
(3:20) - Resource: Statistics Apps
(5:10) - What is Frank's system to gather and use statistics?
(7:29) - How is the season going so far for the Marauders?
(7:55) - What does learning how to win mean?
(8:50) - What is the mindset for the coaching staff with varsity athletes coming back from the exam and holiday break?
(10:35) - How does monitoring jumping volume impact practice planning?
(13:10) - How is coach Janzen adapting to and enjoying being a full time assistant coach?
(14:50) - Nathan's bio
(15:08) - How does baseball relate to volleyball?
(16:50) - Did Nathan coach baseball? And why did he choose volleyball over baseball as a coach?
(21:36) - Who are Nathan's mentors?
(23:45) - When did coach Janzen first start to use 
DataVolley
?
(25:55) - How does DataVolley work? What is the setup? And why is it so difficult to master?
(31:11) - What are some key statistics that a club coach or a post-secondary coach should look at?
(36:45) - Why does Nathan prefer passing efficiency over passing average?
(42:28) - What does coach Janzen look at first when analyzing a statistical report of a match?
(43:40) - What are good serving numbers?
(44:50) - What is a good hitting efficiency?
(47:30) - How often is data collected during practice?
(49:30) - How are statistics considered when practice planning? How can a balance be maintained between the seasonal plan and statistical needs?
(53:10) - How many drills should a club coach allot to statistical needs on a weekly basis?
(56:05) - How well prepared are the club athletes coming to university in regards to using and understanding statistics? 
(57:20) - What is the process to educate athletes about statistics?
(61:30) - What does Frank do in terms of statistical analysis at 18U in the club setting?
(68:18) - Would Frank do it differently at 15U?
(71:25) - How does a big sample size help a coach determine the true talent level of an athlete overall or for a particular skill?
(72:49) - What can a coach do to help an athlete that is too fixated on his or her stats?