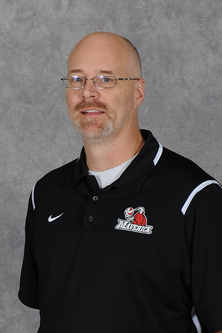 In this episode, Frank & Thierry welcome Ottawa U Men's Volleyball Head Coach Colin Walker to discuss integration of physical literacy, the evolution of the men's program at Ottawa U and the importance of learning.
(0:50) - How is Frank's club preseason going?
(2:50) - What does it represent to be producing episode 20?
(10:40) - Colin's bio
(10:55) - What is Colin's description of himself as an athlete?
(12:00) - How did a grade 12 enrichment course kick start Colin's coaching career?
(13:15) - Why did coach Walker choose to coach volleyball over other sports?
(16:30) - What are some of Kerry's thoughts on serving?
(20:55) - What are some of Kerry's thoughts on controlling jumping load?
(26:40) - Why did coach Walker take on the Ottawa U Men's volleyball program?
(28:08) - What kind of men's team could Ottawa U have using primarily regional volleyball players?
(29:15) - What is the history of the Ottawa U Men's volleyball club team?
(35:30) - How is the team doing this year so far?
(38:30) - Is a men's varsity program at Ottawa U going to see the day any time soon?
(39:50) - Why and how did Colin found the SportsCan project?
(42:00) - How does SportsCan cover the full LTAD pathway and focus especially on ancillary training?
(46:50) - What can be done to facilitate physical literacy development? What can a 12-15U volleyball coach do to enhance physical literacy development?
(51:50) - Can physical literacy still be developed at the older age groups?
(53:08) - How can broader physical literacy activities be integrated into a volleyball practice already taxed for time to develop volleyball skills?
(54:50) - When would be a good time during the season to integrate physical literacy activities? How long should athletes work on given skill sets?
(55:50) - What are some of coach Walker's tips to teach ball control with younger age groups?
(61:00) - What is Colin's definition of learning and how does learning take place in his coaching environment?
(64:30) - What is coach Walker's analogy to explain learning from a neurological perspective to his athletes?
(66:00) - Why are growth mindset, grit and failure key words Colin uses repeatedly with his students and athletes?