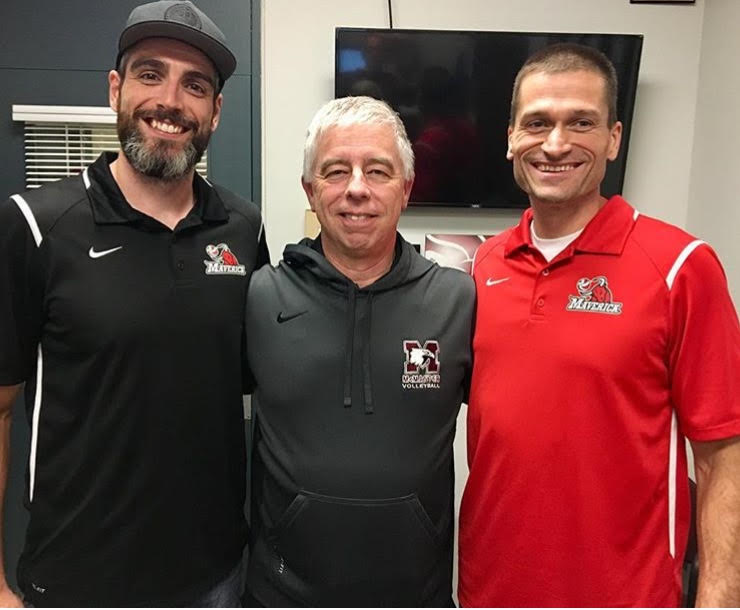 In this 
episode
, Frank & Thierry welcome McMaster University women's volleyball Head Coach Tim Louks to discuss dealing with adversity, the process of coaching, developing good leaders and more.
(1:45) - How is the weekend going so far for the Mauraders at the GeeGee's Preseason Classic?
(2:40) - What are some goals for the weekend for coach Louks?
(7:38) - Tim's bio
(10:22) - What were Tim's playing days at McMaster like?
(12:00) - How did coach Louks get into coaching at a young age and why did he transition to the women's game?
(15:00) - Who are one or two coaches that particular impacted Tim's coaching?
(21:20) - How does coach Louks explain the recent run of OUA titles?
(28:20) - How does Tim approach more successful programs and coaches to learn from them?
(30:20) - What would coach Louks do differently if he had to start his coaching career again?
(34:40) - How does Tim make the communication process within the team as efficient as possible?
(37:34) - How are 3 words at the centre of coach Louks' process: engaging, enabling and empowering?
(43:10) - What are some team rules Tim likes to set and how are the athletes involved in the establishment of these guidelines?
(48:00) - How are the athletes involved in the decision making process?
(51:00) - Why is coach Louks using mostly a leadership council these days and who chooses the various leaders?
(58:00) - Are there particular resources Tim likes to read or consult to help him learn and emphasize the process?