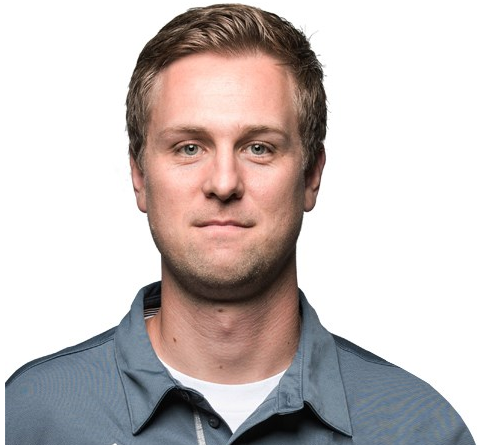 In this 
episode
, Frank & Thierry welcome newly appointed York University men's volleyball Head Coach Nathan Groenveld to discuss the importance of the middle blocker position and how to train it more efficiently.
(2:05) - Nathan's bio
(2:35) - What was Thierry's initial impression of Nathan Groenveld, the club player?
(4:21) - What is Glenn Hoag's advice to high level athletes that are pondering coaching after their playing  career?
(6:07) - What brought Nathan into coaching?
(7:15) - What were some of the challenges coach Groenveld had to overcome building the Niagara College program?
(9:10) - How have some experiences such as Team Ontario and the Volleyball Canada Centre of Excellence program made Nathan a better coach?
(10:55) - How does coach Groenveld develop a family atmosphere with his teams?
(12:50) - Who are Nathan's mentors and how does he interact with them?
(15:50) - How can summer programs such as a provincial or junior national team help a coach in his or her professional development?
(18:10) - Is the middle position presently undervalued at the club level and what can be done to change that perception?
(24:45) - How can club coaches improve their ability to coach middle blocker more effectively?
(30:05) - What good online resource for training middle blockers does coach Groenveld recommend?
(34:00) - Should every athlete get some repetitions in the middle at some point?
(37:05) - How can lateral speed or a fast arm swing be trained with 14U to 16U athletes?
(40:55) - How much block training is necessary and how quickly should drills be more random when considering the middle position?
(42:15) - What are typical weaknesses coach Groenveld sees in rookie college athletes playing in the middle?
(43:53) - How can an incredibly difficult skill like blocking be trained better in the club setting?
(50:20) - What are rookie middle athletes lacking on the offensive side of the game at the collegiate level? 
(55:00) - How is a middle's arm swing different and how do you train that efficiently?
(59:30) - Which middle from Team Canada should a young club athlete be watching?
(61:00) - Do you like podcast episodes that focus on a particular position like this one? Please provide feedback at FTFC@maverickvolleyball.ca